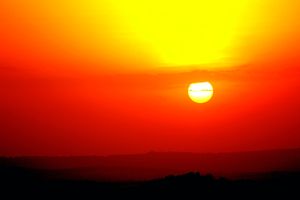 Vocalist Trish Hatley is one of the most beloved and enduring figures on the West Coast music scene today. With her easy sense of swing, beautiful tone and innate sensitivity to the lyric, she effectively balances technical mastery and genuine accessibility, making her extremely popular among jazz fans and critics alike. Trish performs and records with her own quintet, as well as the vocal jazz trio Trish, Hans and Phil. She has appeared in multiple Pop Symphony concerts and loves "singing with swingin' Big Bands" whenever the opportunity presents itself. Trish is particularly revered for her mastery of the Great American Songbook. In the words of music blogger Robert Nicisoa, "She sings songs that were written years ago but her approach breathes new life and sparkle into all of them!"

Trish has released eight critically acclaimed CD's to date; six with the Trish Hatley Quintet and two with the vocal jazz trio "Trish, Hans & Phil." Her most recent CD "I Remember, 2nd Set," released in 2015, is a follow-up to 2010's "I Remember," a heartfelt homage to the classic jazz standards. "I Remember, 2nd Set" has been well received by critics throughout the U.S. and Europe. Paul Richards of WHLI Radio in New York City describes the recording as "relentlessly and ridiculously good from beginning to end."

Trish currently divides her time between Palm Springs and Seattle, living in the former during the winter months and the latter in the summer.
Trish, Hans & Phil are now working on their 3rd Recording Project.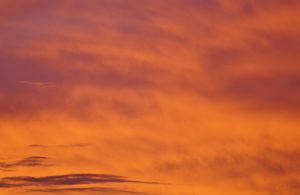 TESTIMONIALS
"Ms. Hatley is well gifted with a beautiful voice, to my way of thinking, her diction and enunciation are excellent and she is truly of high professional caliber. Hatley's keen harmonic sense is highly apparent. I admire her ability to play around with melodies and in this connection her intonation is right on target. Her rendition of my "Shinny Stockings" is quite enjoyable in all these respects. I must say Bravo Baby!" 
—Frank B. Foster, saxophonist/arranger/conductor, Count Basie Orchestra 
"She does have a clarion voice made to nail standards" 
—David Finkle, New York City Critic   backstage.com NYC 
"This is a lady who can swing like mad, but also has the ability to caress a ballad with the best of them!" 
—Joseph Lang, Jersey Jazz Magazine 
"I enjoyed her singing, the band's swinging, and the impeccable production!
Please pass along my best wishes to Ms. Hatley!" 
—Ken Borgers, JazzKnob.org 
"On I Remember, released last year, Hatley takes on 12 American Songbook and jazz standards. Hatley brings a knowing understanding to each one, elegantly updating songs like Young and Foolish, Shiny Stockings and Mountain Greenery. There's a warm maturity in Hatley's voice, and her vibrato and phrasing throughout are top-notch." 
—Marc Myers    jazzwax.com 
"Trish really knew how to communicate with an audience and had our folks in the palms of her hands for two hours!"  
—David Joyner, Director of Jazz Studies, Pacific Lutheran University  
"Wow! Trish Hatley is great! She has done some great recording. I'm Impressed!  
—Ross Barbour, Original Four Freshman  
"When I think of Trish, the first word that comes to mind is dazzling. Her ability to captivate the audience while inspiring the musicians has made Trish one of our most requested soloists."  
—Dr. Paul Cobb, Conductor, Everett Symphony  
"The Thursday night FanJam (Four Freshmen Convention) was memorable for my first in-person listen to Trish Hatley. I knew from her CD that she was a terrific vocalist, but seeing her perform is to see a talent to be reckoned with! In addition to being a great singer, Trish has personality to spare. Of course, it also doesn't hurt that she's gorgeous as well." 
—Phil Stout, Music Consultant, Music Choice, JazzRadio Berlin  
"Trish Hatley sang with terrific energy and simultaneous control, she was outstanding!"  
—The Everett Herald  
"This slim brunette does it all with a style and energy suffused with a self-effacing wit and possesses a soulful soprano voice!"  
—Nancy Wollbeck, Anacortes American